---
Often new bloggers are found to be loosing confidence when they don't see any progress going on. Today we will learn few traffic bringing tips from the beautiful lady – Sue Anne Dunlevie, founder of Successful Blogging. Sue has a great experience on how to bring traffic on a blog & increase your subscribers. I had a short interview with her to know about the traffic building tactics every new blogger should follow.
Interview with Sue Anne Dunlevie
What should be the first strategy of a new blogger to bring traffic on his new launched blog?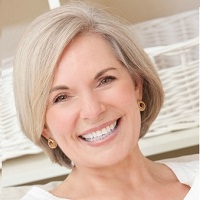 The best way to get traffic is by
Blog commenting
Guest blogging
These 2 methods bring the most free traffic of anything I have ever tried. By leaving comments on other blogs, you get on the radar of the blog owner and the blog readers. They may start coming to your blog to read your posts if you leave thoughtful, 2 paragraph minimum comments. Guest blogging is a great way to get traffic. Pitch other blog owners in your niche (that are larger than your blog) after commenting on their blog for several weeks. You will get some great traffic by both of these methods.

Is email list building the best strategy for bringing traffic to blog?

No, email marketing will only bring your subscribers back to read your new blog posts. Which is great if you have a large email list. When you have less than 1,000 subscribers, make sure you do blog commenting and guest posting to get email subscribers.

Which are some good email list building tools that new bloggers should use?

I use GetResponse and a feature opt-in box on my blog that appears on the top of every page. Feature opt-in boxes get much higher conversion than a sidebar opt-in box and I highly recommend getting one put on your website. If your theme cannot do it, there is a WordPress plug-in called Plugmatter that you can use.

What to do if you have nice content to show still nobody visits because the blog is new?

Follow the blog commenting and guest blogging tips. They really work!
Key Points:
Start commenting on other blogs. Be sure that your comment is meaningful and not like "Good Article." "Great Post." Your interesting comments could lure someone to peep into your blog & profile.
Keep good posts reserved in your mind for Guest posting.
Start with some free tools such as MailPost, MailChimp etc to build email list. Keep Feature opt-in boxes on the top of pages for better conversion.
Find the best blog that suits your interest / category & post a rocking guest article on it.
Subscribe to newsletters of powerful blogs in your niche and comment as soon as you find a new post published on them.
About Sue Anne Dunlevie: Sue Anne Dunlevie, owner of Successful Blogging has been passionate about business, spending most of her career in sales and marketing. Now her unique talent lies in helping beginning bloggers with a step-by-step formula for blogging.