Every website, no matter how big or small, needs fans in order to thrive.
Your fans share your posts, start meaningful discussions in the comments, and subscribe to your mailing list.
They're the people who carry your website and business forward. Blogging regularly has been proven to help you reach a wider audience for your message, your goods, and your services.
The major problem with blogging is that it can take forever to get the traction you want and even longer to get real fans. The fans that help spread your message far and wide.
In this post, I'm going to show you the three key elements you need to make the most of your blog and get those 1,000 true fans faster than ever.
Choosing the Right Topics
Blogging isn't something you do for the sake of writing. That's what journals are for. To make blogging effective, it needs to be deliberate. You need to be able to solve the problems of your audience.
The first step in that process is choosing the right topics.
Someone interested in fashion and lifestyle probably doesn't want much information on strength training. They may humor you if they see an odd post, but you can't get away with it often.
The right topics will attract the right people. The right people spread your message and buy what you're selling.
There are many ways to find the right topic, but the easiest is to improve what's been done before.
Search Google for your blog + keyword like the image below.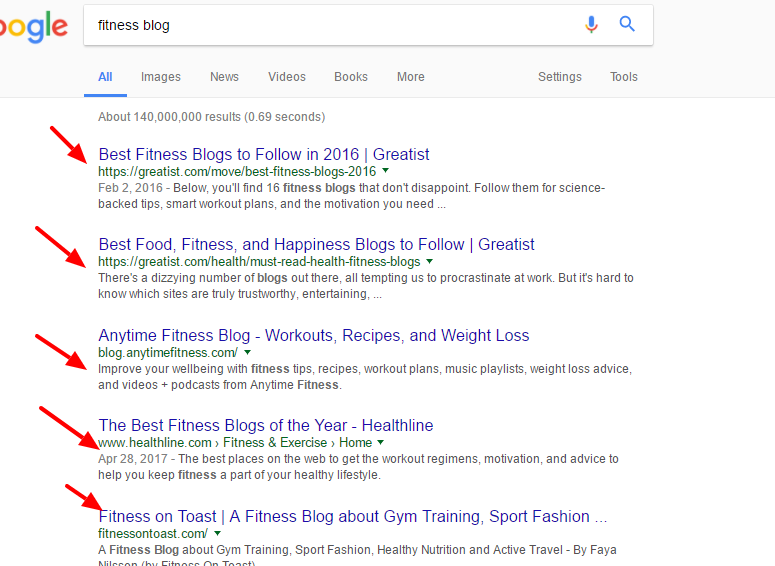 Compile a list of the largest blogs in your space.
Navigate to Buzzsumo.com and type the URL of the blogs on your list into the search bar.

Take note of the most popular content on each of the websites. Write them down. You won't use the exact same topics, but it will inform which topics you do choose.
Think about which ones you can build on or write about using a different perspective.
Another way to find topics is to use Quora. This is such a great place to find topics because your audience is literally asking questions they need an answer to.
Start by following topics related to your niche.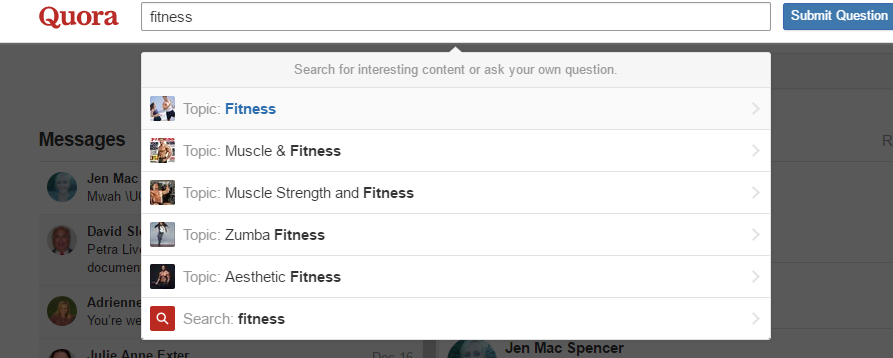 After following topics, search through the most popular questions. Add the ones with the most followers to your list.
When you're done with this process you should have dozens or even hundreds of topics to write on.
Let's move on to how to create engaging content around those topics to get your first 1,000 true fans.
Creating Engaging Content
The right content is important, but if it's boring then nobody will stick around to read it. Engaging content is more than getting your facts right or having proper grammar.
Those are the minimum requirements.
To stand out from the crowd of the millions of blog posts being published daily, you need to bring something more to the table.
There are simple ways to create better content:
More detailed. You found a lot of topics following the methods in the first part of this post. Build on them with your expertise and make it more in depth and useful than anything else on the internet.
Format it well. Have you noticed the way I'm formatting this post? It's easy to read. My sentences and paragraphs are short, I'm using numbers, and there are a lot of images. This was done on purpose.
Big blocks of text are intimidating and web readers scan articles to get an idea of what it's about before committing. Make it easy for them to get to the parts that are relevant to them.
Design Matters. Did you know the design of your website and content affects how your readers interact with it? You didn't? Well, it does. The font, images, and extra elements you choose increase or reduce the perceived value of your content. The more valuable it's thought to be, the higher your engagement will be.
Use Humor and Ask Questions. Have you ever read an academic paper? Not fun. Then why do people write like they're submitting a thesis on artificial intelligence? I have no idea either. Have fun in your writing and let your personality shine through. Write like you're having a conversation.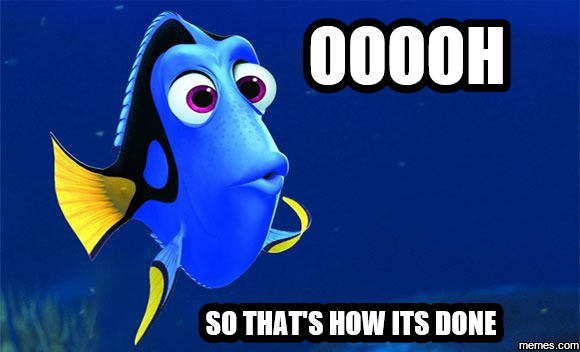 Also, include your readers in the discussion by asking questions throughout your writing. It's an old copywriting trick to ask questions and also deliver the answers. Kind of like what I've been doing in this post.
use the few insights I've given you here will to increase your engagement and get you closer to your first 1,000 true fans. Now, let's look at how to get eyeballs on your content.
Getting your Content in Front of the Right People
Not every platform is built for every type of blog. Pinterest and Instagram are the perfect platforms for lifestyle, fitness, and fashion bloggers. Medium works well for marketing, entrepreneurship, and motivation. Facebook is for everyone.
It can take a bit of trial and error to find the right platform to promote your blog. Instead of reinventing the wheel, why not just take advantage of what's already been done?
How do you do that?
I'm glad you asked. Remember that list of the largest blogs in your niche? Pull it out.
Go to their websites and look at their social media platforms.
Which ones are they most active on?
How often do they post?
What are they posting?
Do they have a lot of engagement?
Are there platforms everyone in your niche seems to be using?
Once you answer these questions you have everything you need to use social media well. Take the best parts of your competitor's strategies and make them your own.
Tweak them until you get the best results for your blog and attract your first 1,000 true fans.
Conclusion
Your first 1,000 fans is an important milestone for any website. You can get yours faster than you thought possible if you follow the right steps.
There aren't many, but they're easy to get wrong. Let's recap on what you should do.
Find the right topics by following the largest websites in your niche and figuring out what topics have done well for them in the past.
Create engaging content around those topics through humor, imagery, formatting, and design.
Finally, get your message in front of the right people by using the social platforms that're the most popular in your niche.