---
Do you struggle to create attractive images for your Blog Post ?
Is it frustrating for you to find free to use Images on google ?
Guess what…
You can create images by yourself using your creativity.
There are a lot of tools online which allow you to create images. Today, I will show you how you can create a compelling featured image for your blog post to increase your click through rate.
We will use piktochart photo making tool for this purpose.
Create a free account on PiktoChart.
Go to : https://magic.piktochart.com/users/sign_up
After you sign up, you will see a template page.
Select "Create an Infographic"
Now you will be presented with  a blank canvas. Make sure that you clear all the elements in the first slide.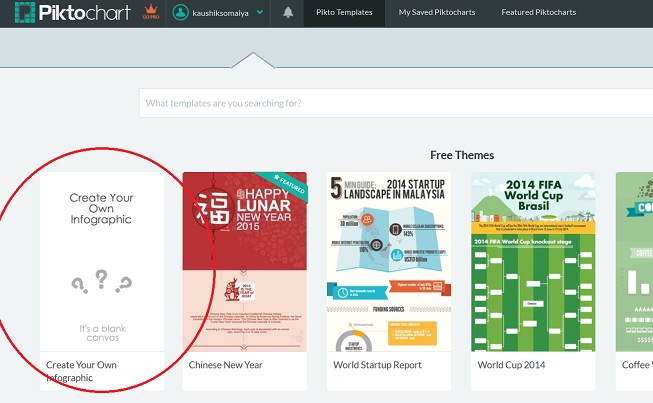 Now find out the Graphics section in the left, Select Graphics > Shapes & Lines > Box as shown below, drag it to the canvas and resize it into a banner shape suitable for featured image.
Now, give the banner a suitable color by picking up the color from top toolbar as shown below.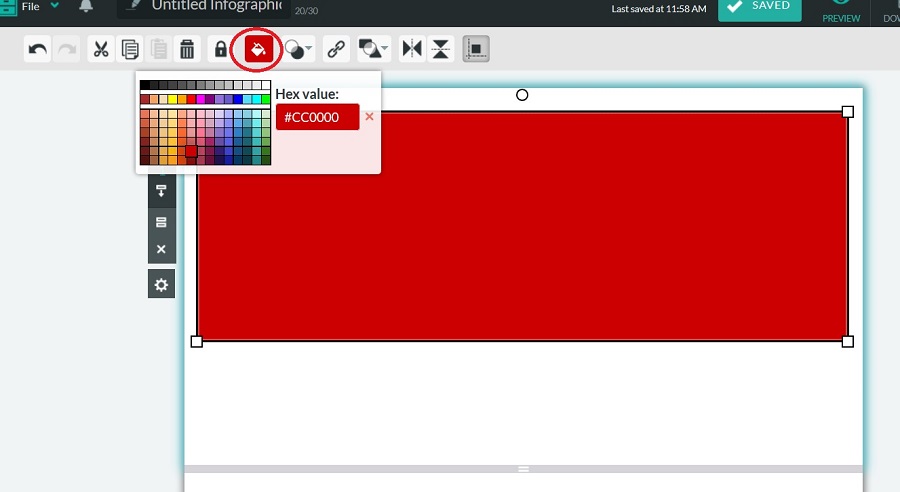 Now we are left with three elements which will come inside our featured image:
1) The Headline
2) The complementary tagline
3) An icon or related picture
Designing the Headline
Make sure that the headline is in bigger font size and only the important keywords of your blog post appears within it. Choose a bold and heavy font family for the heading. If you want to include more words, put them adjacent to the heading keywords with a smaller font size. Here we have put in "How to Create a" adjacent to "Compelling Featured Image".
Designing the Tagline
The tagline needs to be complementary supporting the headline. For an example if you put "Party wear" as heading, your tagline may go as "7 things to do before selecting a party dress."
Make sure that the tagline font family is stylish and curvy as well as smaller in font size.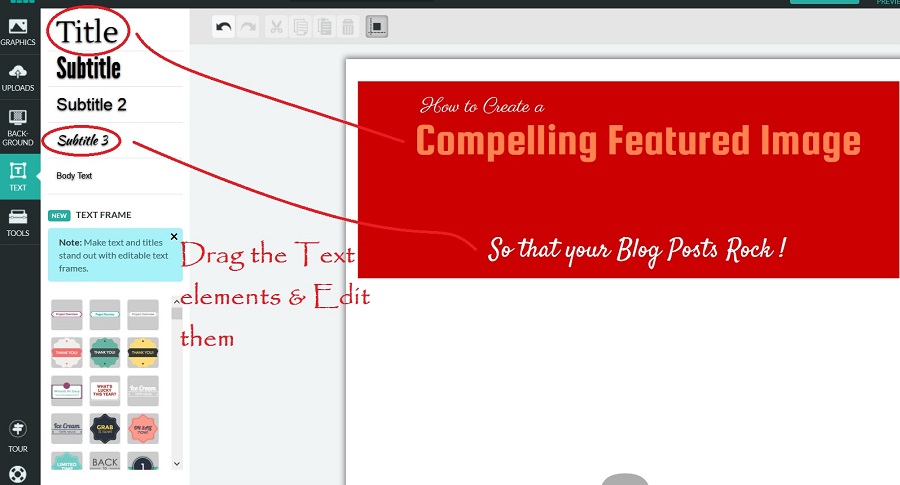 Now we are left out with the icon. Piktochart editor has inbuilt icons for multiple purposes. You can search the one matching with your blog post topic. If we are talking about images, we can put it as shown below: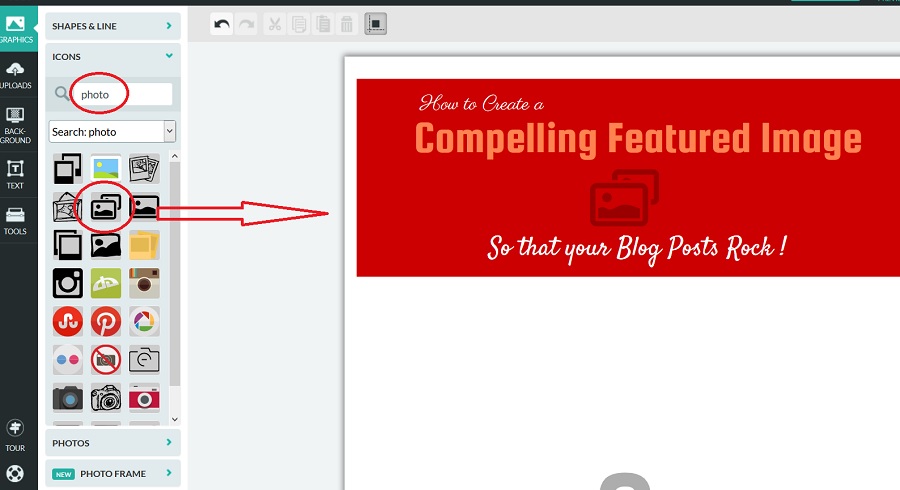 Now save the image and cut any extra portion with MS Paint Crop tool. (The free version of Piktochart attaches a watermark at the bottom of the image so you will have to crop it.)
More Featured Images Samples